Assessment psychologist (min. 32h/week)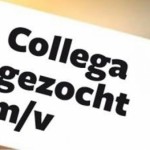 H&G - Talent Verhelderd is a small company with big ambitions. We are particularly known for the quality of our services in the areas of assessment centres, coaching and psychological research. Our clientele consists of both profit and non-profit organisations. We believe it is important to continue to develop and grow. Therefore, we are looking for an Assessment Psychologist (minimum 32h/w).
Do you get energy from really understanding the talents of people and constantly getting a clear picture of their personal 'success formula'? Do you enjoy playing an important role in advising organisations about how they can make optimal use of their human capital? And, are you looking for the solidarity of a close-knit and self-organising team?
Then we would like to get in touch with you! We offer you every opportunity to manifest yourself professionally and contribute to the continuous improvement of our services. This is based on the sense of proportion that is gained and nurtured in contacts with clients and fellow professionals. And of course on the basis of the NIP code.
What do we expect from you?
- Master's in psychology.
- Ideally multi-year experience with assessment centers.
- Good written expression skills.
- A sharp 'antenna' for people, functions and organisations.
- Convincing sparring partner.
- Self-directed.
Do you recognise yourself in the above characteristics and have we stirred up your enthusiasm? Then we would like to discover with you how your ambitions can be realised at H&G - Talent Verhelderd. Your application (cover letter + CV) can be mailed to secretariaat@talentverhelderd.nl
Do you have any questions about this vacancy? Then please contact Joost Gruijters, Director: 06-51261027.
Curious about your potential colleagues? Take a look at this page.