Online assessments because of the Corona virus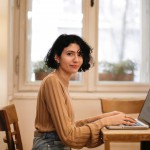 Are you planning to have someone participate in an assessment centre at H&G Personnel and Organisation? We currently do this partly on location and partly online, always in consultation with clients and participants. Participants can take the online part from any suitable location (e.g. their home). We guarantee the same high level of quality.
We do this by offering the assessment programme partially or completely digitally. Think of tests, questionnaires, in-depth interviews, interactive role plays, etc.
Would you like to know more about this approach? We will gladly tell you more about it.
You can contact us by phone at 0495-545447 or send an email to secretariaat@talentverhelderd.nl