An assessment, a gift to yourself!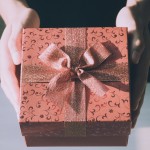 You have applied for a position and an assessment is part of the application procedure. Or your current employer may send you for an assessment to see where you can develop. This can raise questions such as: What if I'm not suitable? Am I good enough? Why do they want me to go to an assessment, they already know me, don't they? The feeling of being put under a 'magnifying glass' can be a source of tension. This can make you reluctant to go into the assessment and that is a shame.
Purpose of an assessment
The purpose of a selection assessment is to determine the extent to which there is a match between you, the position and the organisation. A development assessment provides information about the extent to which and the way in which essential competencies can be further developed.
An assessment = a gift
An assessment is an opportunity that you can seize with both hands. Below you can read why.
An assessment gives you an insight into your abilities, but also into your lesser capabilities.
How valuable is it to find out where your possibilities and limits lie? A good assessment helps you gain (even) more self-knowledge quickly. Something that will benefit you for the rest of your career and that would perhaps take you years to learn on your own. You can also see an assessment as an investment from your (new) employer.
Objective feedback and good tools provide valuable insights.
During an assessment you will be dealing with professionals who work according to a professional code (NIP). This means that you will be dealing with psychologists who take responsibility, treat you with respect, are competent and have integrity. They are aware of which assessment errors and biases (such as unconscious discrimination) they can make and how to prevent these. Partly for this reason, H&G always works with a team of assessors under the motto: 'you can't deliver quality on your own'. We also use tests and questionnaires that have been validated by COTAN and have gone through scientific testing. In addition, concrete behaviour is observed by means of role plays. In this way, information is obtained from various angles. On the basis of this information, a report is drawn up.
You will receive free career advice.
You will get more than just a recommendation on your suitability for the job. We will look at your talents, strong talent combinations, matching roles and what competent behaviour you have shown. We will also indicate to what extent you can further develop your competencies. Based on your qualities, points of attention and competency level, advice can be given about your personal 'match' with a function and the necessary development plan, if any. And should this not be the same as the job you applied for, then see it as career advice. It would be a pity if you would do a job that does not match your qualities. That would not make you happy.
So, don't be fooled when you get the chance to do an assessment. You want to find a job that suits you. If the assessment shows that the job you have applied for is not the right fit for you or that you are not a good fit, do not grieve. Of course you will be disappointed at first, but in the end you can only be glad that you found out. Moreover, the assessment gives you insight into what suits you and you can focus your search for the job that contributes to your (work) happiness!