Trainee A&O psychology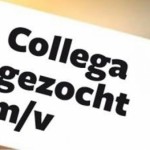 Soon we will be able to let new interns join our activities.
In principle, almost all activities can be participated in.
Broadly speaking, this means:
observe and possibly evaluate role plays;
(Actively) participate in interviews and feedback discussions;
accompany the psychologist to intakes, acquisition interviews and any other appointments;
writing of shadow reports;
attending coaching sessions.
In addition, interns can gain more in-depth knowledge of all kinds of psychological testing materials and their applications.
H&G is therefore looking for trainees who agree with this approach and who want to experience a fairly intensive work placement. If interested, we will be happy to have exploratory talks with the students who apply.
Applications:
H&G Talent Verhelderd
Gouverneurlaan 1, 6002 EC, Weert
Tel: 0495-545447